Warmly welcome our cooperation units---study tour of the stu
Release time:2017-11-28 09:14

Qingdao Weier Plastic Machinery co.,ltd exchange of knowledge and learning many times a year with Qingdao University of Science & Technology. Ordinary year set science laboratory in Qingdao University of Science & Technology and operate scientific experiments for testing equipment quality. Postgraduate students all year round in our company for internships and visit our company and workshop many times a year.
In the warm September, the new session students come from the Mechanical Engineering Academic in Qingdao University of Science & Technology visiting and learning under the leadership of our professional technicians.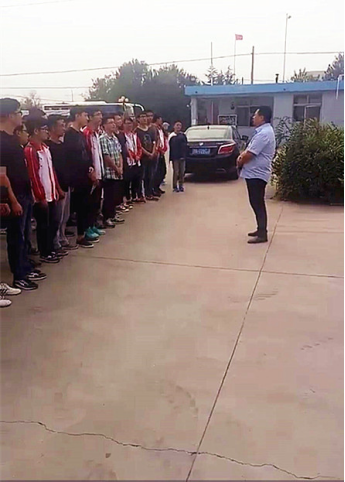 The leaders of the our company are explaining the culture of the company and the matters needing attention before the visit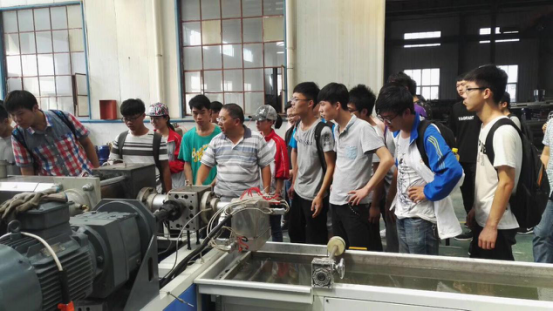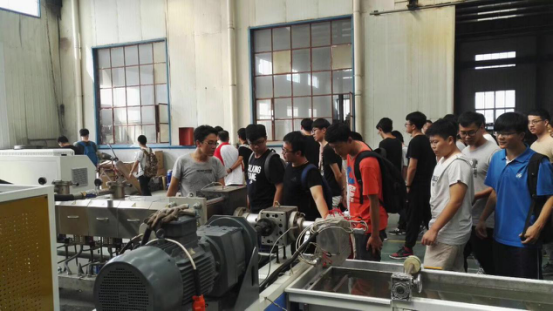 The technicians of the company are giving the students a serious introduction to the company's products and answering the questions raised by the students.
Qingdao Weier Plastic Machinery Co,.ltd. so glad to be able to provide a platform with the visiting and studying for these efforts students, let them feel ahead of the wonderful working atmosphere. At the same time, all the staff would also look forward to hoping they can integrate the theoretical knowledge with the practice, also they can be improved in every field after the tour study in Weier. Heartfelt congratulations to you.